---
I'm a composer and music producer based in Rome, Italy. My first instrument was a classic guitar made by my grandfather, who was a carpenter, out of some old wardrobe doors.

I'm seriously obsessed with three things: composing, recording and manipulating sound. Film music came as a gift, the possibility to change the expressive universe every time, reshuffle cards, play new games. I love originality and independence, I seek this in others and work to improve mine every day.

I produced music extensively for film, television and documentary.
I had the pleasure to collaborate with:
DIRECTORS: WONG KAR-WAI • MARIO MONICELLI • GIACOMO CAMPIOTTI • CARMINE ELIA • WING SHYA • SIMONE SPADA • KEVIN MCGLOUGHLIN • GIAN PAOLO TESCARI • MILENA COCOZZA • IVAN SILVESTRIN • ALBERTO NEGRIN • NICOLA CAMPIOTTI • STEPHEN PULLEN • TARAS TCHARENKO • ALEXANDER STILLE • LEONARDO D'AGOSTINI • BERARDO CARBONI • FRANCO DI CHIERA • SILVIA GIRALUCCI • UMBERTO PETROCELLI • LUCA RICCIARDI • MARIA-MAGDALENA KOLLER • OLIVIER BEAUDOIN • MARION CAVAILLE • MARCOS GUTTMANN • MARTA CAROCCI VOVCS • GIOVANNI COMPAGNONI • SOUHEIL BEN-BARKA • ALESSANDRO ANGELINI • MÁTÉ SZABO • CARLO HINTERMANN • ANDREAS PICHLER • PUNEET RAKHEJA

ORCHESTRAS: O.S.N. ORCHESTRA SINFONICA NAZIONALE DELLA RAI • ORCHESTRA DI ROMA • O.I.C. ORCHESTRA ITALIANA DEL CINEMA • P.M.C.E. PARCO DELLA MUSICA CONTEMPORANEA ENSEMBLE • SIF109 NATIONAL BULGARIAN SYMPHONY ORCHESTRA • THE CITY OF ROME CONTEMPORARY MUSIC ENSEMBLE • PHILARMONIC ORCHESTRA MIHAIL JORA BACAU • BUDAPEST SYMPHONY ORCHESTRA

SOUND ENGINEERS/MASTERING ENGINEERS: GEOFF FOSTER • GAVIN LURSSEN • PATRICIA SULLIVAN • STEPHEN MARCUSSEN • GREG CALBI • SIMON GIBSON • FRANCESCO PENOLAZZI • LUCIANO TORANI • JOHN WEBBER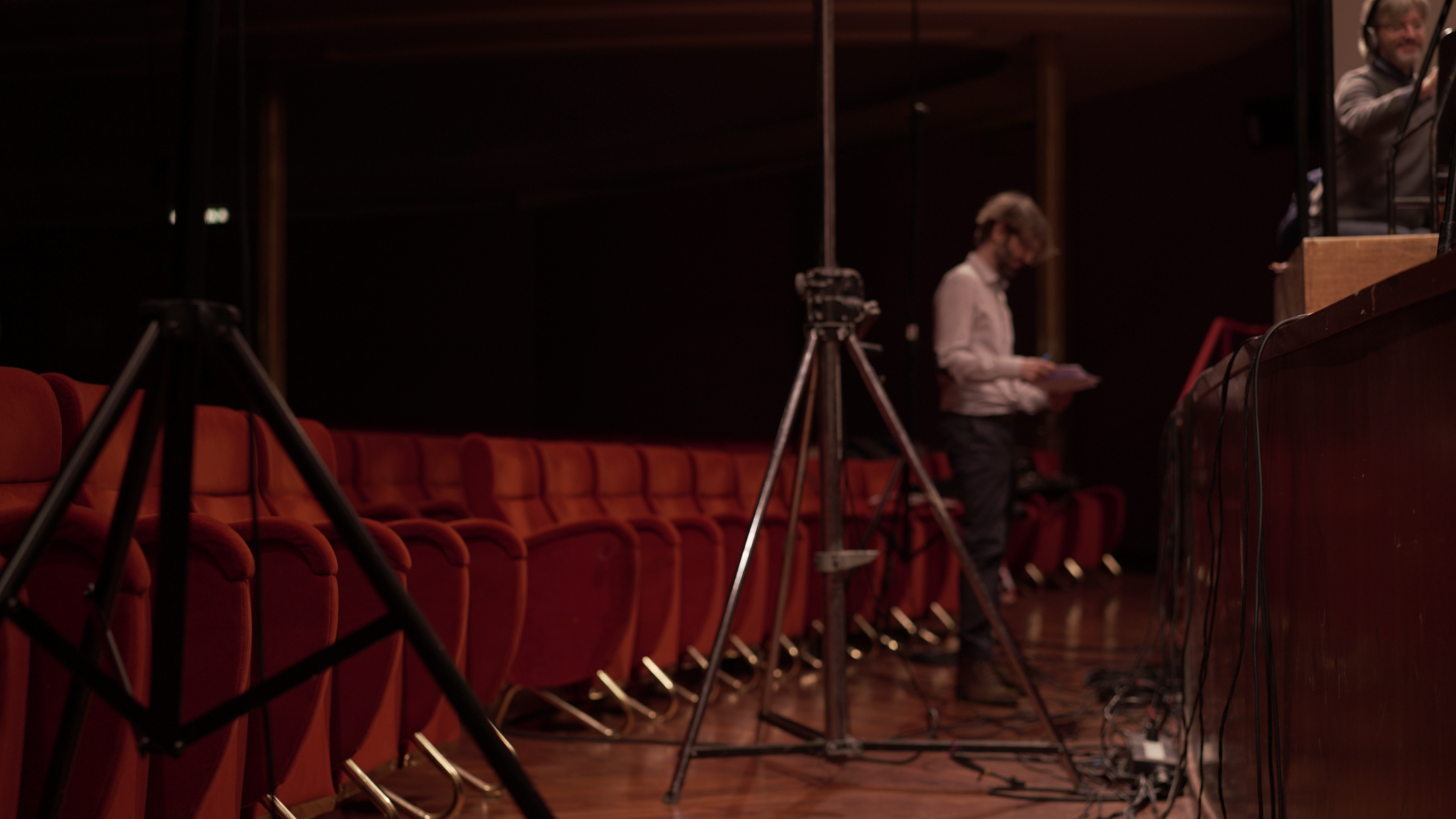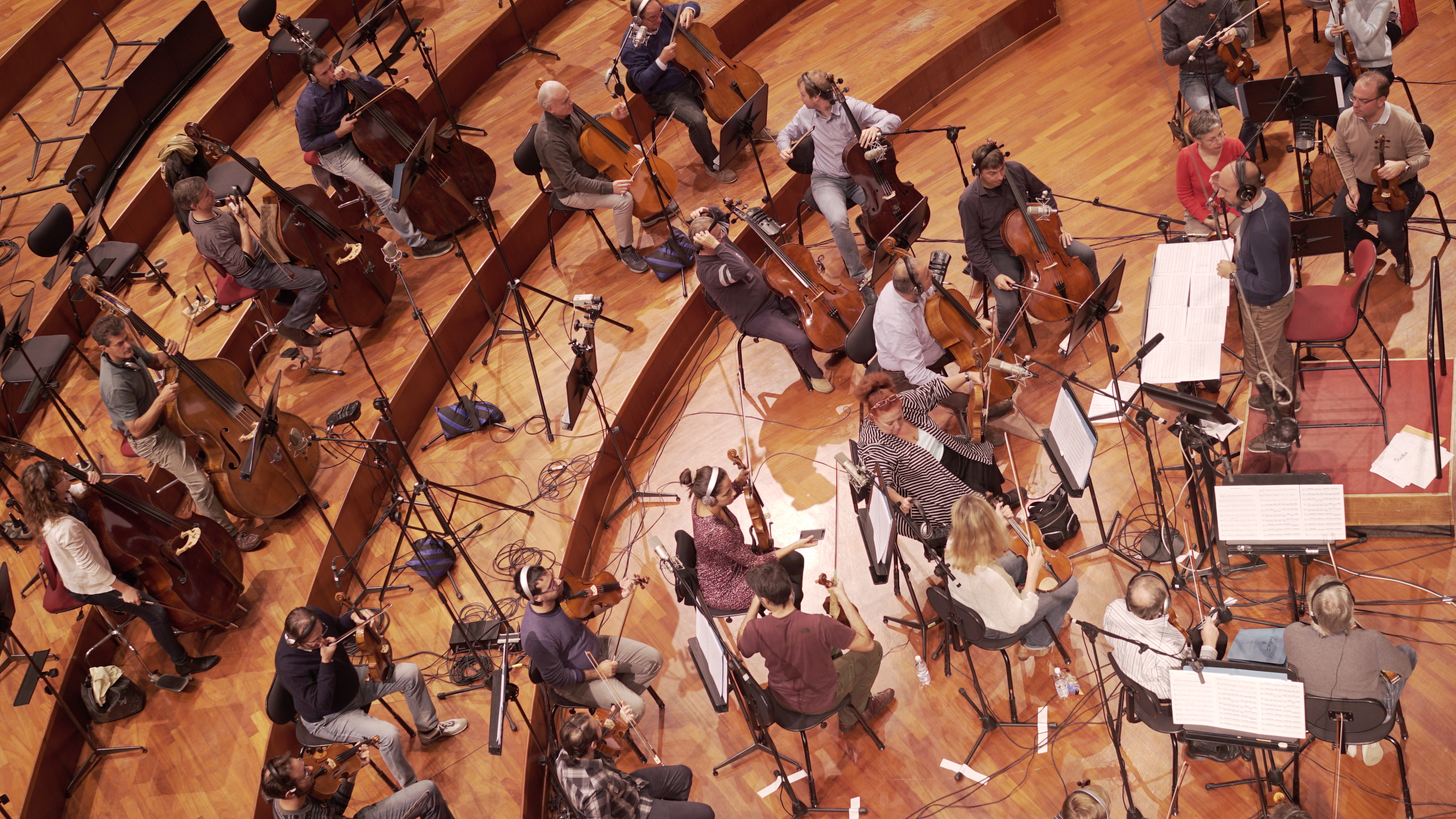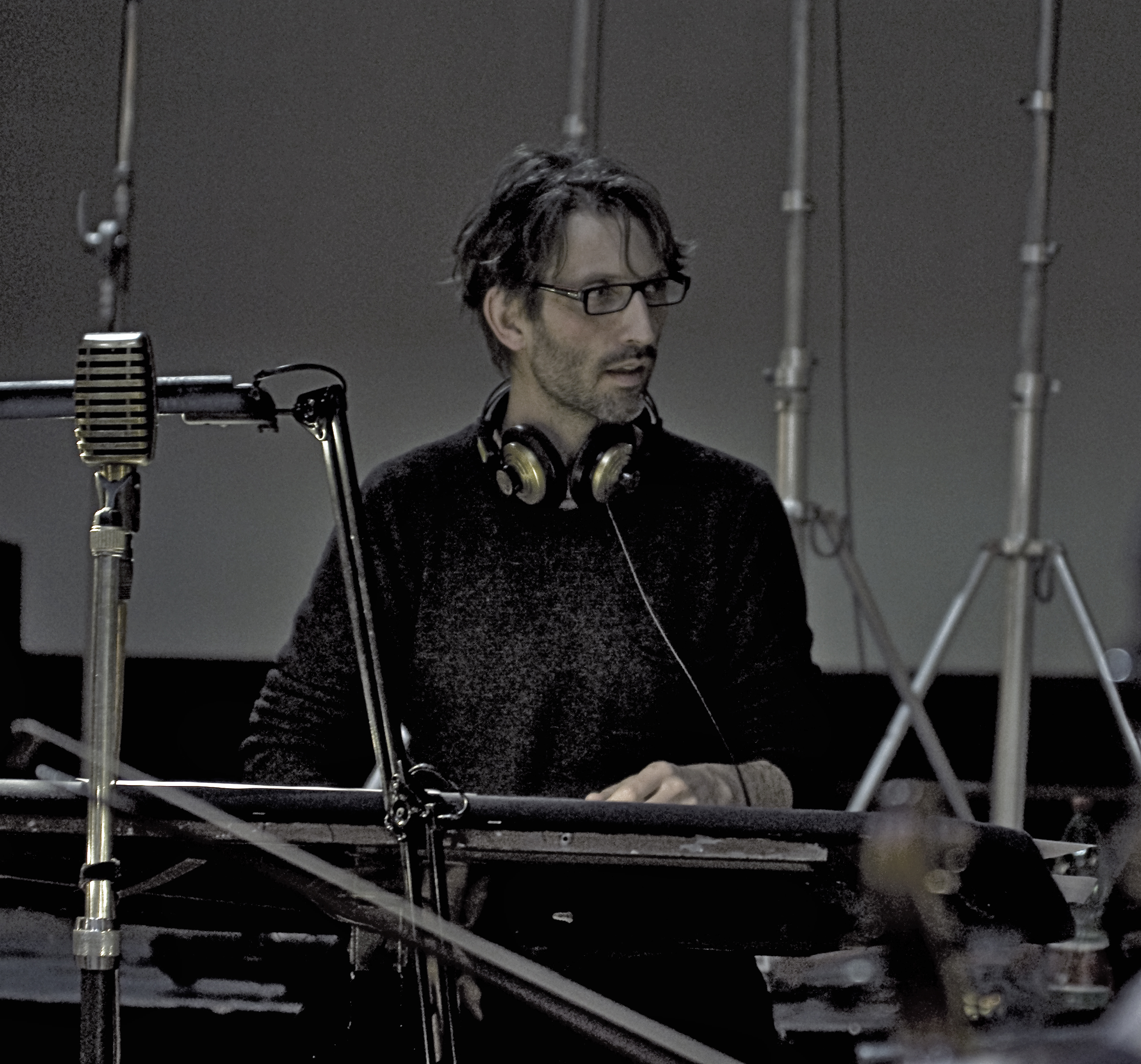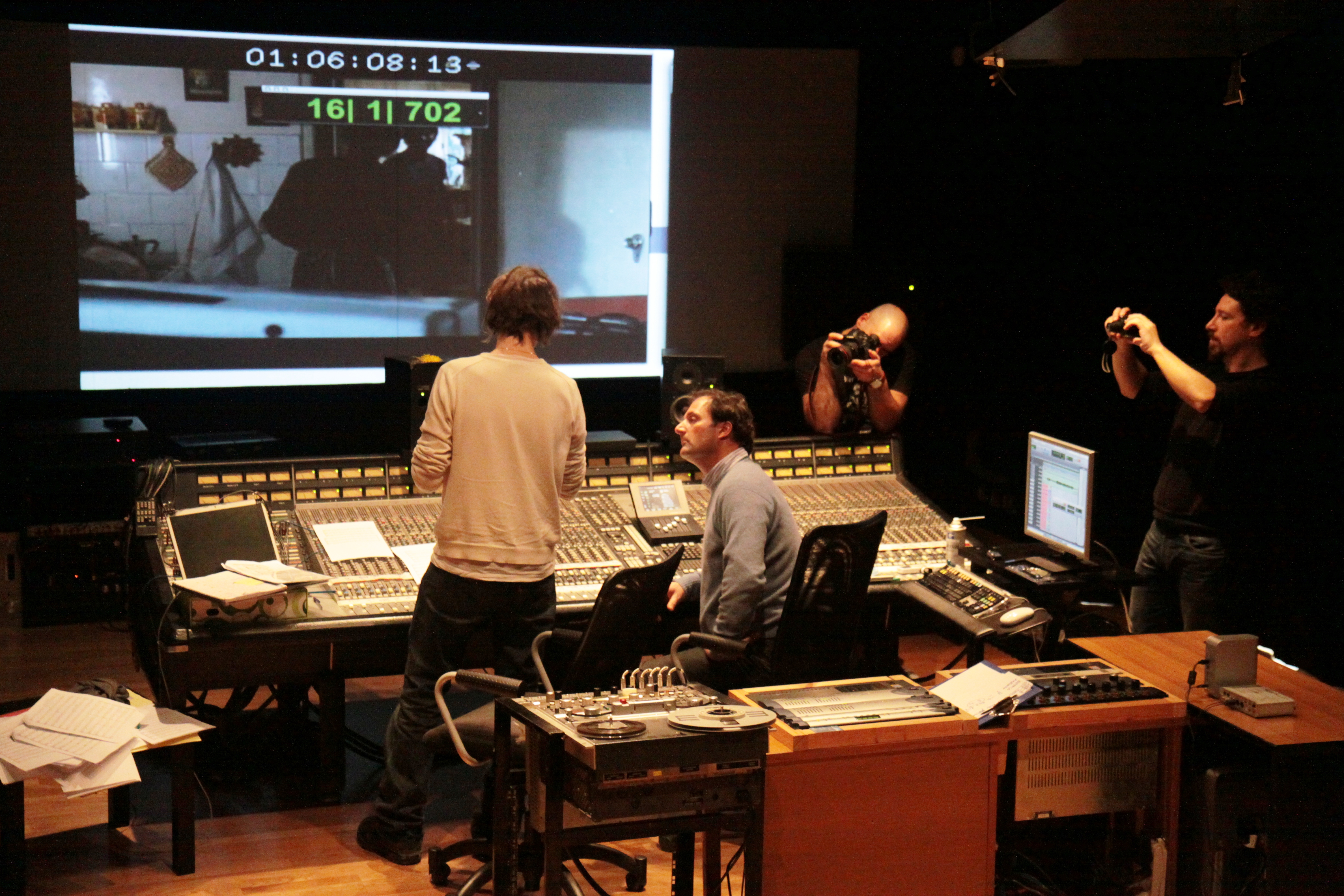 • La Porta Rossa Se03 (Tv Series - Italy) 8 episodes: 2022 (in post-production)

• Studio Battaglia (Tv Series - Italy) 8 episodes: 2022
• Survivors (Tv Series - Italy/Germany/France) 12 episodes: 2022
• The Sea Beyond Se02 [Mare Fuori 2] (TV Series) (12 episodes) 2021

• Gli Orologi del Diavolo (Tv Series) - (Italy/Spain 8 episodes) 2020
• The Sea Beyond [Mare Fuori] (TV Series) (12 episodes) 2020
• De Sable et de Feu (Feature Film | Italy, France, Morocco) 2019
• La porta rossa Se02 (TV Series) (12 episodes) 2019
• Liberi di scegliere (TV Movie) 2018
• La porta rossa (TV Series) (12 episodes) 2017
• Tainted Love (Short, Italy/Bulgary) 2017
• The Ballerina (Feature Film, USA 2017)
• Taranta on the road 2017
• Braccialetti rossi Se03 (TV Series) (5 episodes) 2016
• Braccialetti rossi Se02 (TV Series) (6 episodes) 2015
• Braccialetti rossi (TV Series) (8 episodes) 2014
• Maresia (Feature Film, Brazil) 2016
• The Nest of the Turtledove (Feature Film, Ukraine/Italy) 2016
• Jehanne (Short, France) 2015
• Tango per la Libertà (TV Mini-Series) (2 episodes) 2014
• Sarà un paese (Documentary, Italy) 2014
• Non è mai troppo tardi (TV Movie, Italy) 2013
• Country of Bodies: Bombay in Dance (Short, India) 2013
• Ausgepresst Wie Zitronen (Documentary, Germany) 2013
• The Grandmaster (co-composer) Feature, 2013
• Waves (Feature, UK) 2012
• Ailes De Mercure (Short, Canada) 2012
• Sfiorando il muro (Documentary, Italy/France) 2011
• Silvio, One of Us (TV Movie documentary, Italy) 2010
• Skin Deep (TV Movie documentary, Australia)2010
• Il sorteggio (TV Movie, Italy) 2010
• La nuova armata Brancaleone (Short, Italy) 2009
• 399 B.C. (Documentary short, US) 2009
• Bakhita (TV Movie Italy, Burkina Faso) 2008
• Monitamal (Documentary short, Italy) 2008
• Torpedos im Morgengrauen - Das letzte Schlachtschiff des Kaiser
(TV Movie documentary, Italy-Austria) 2006
• Redcod (Documentary short, Italy) 2006
• Shooting Silvio (Feature Film, Italy) 2005
• La via del successo (Short, Italy) 2005
• Excellent Cadavers (Documentary, Italy) (co-composer) 2005